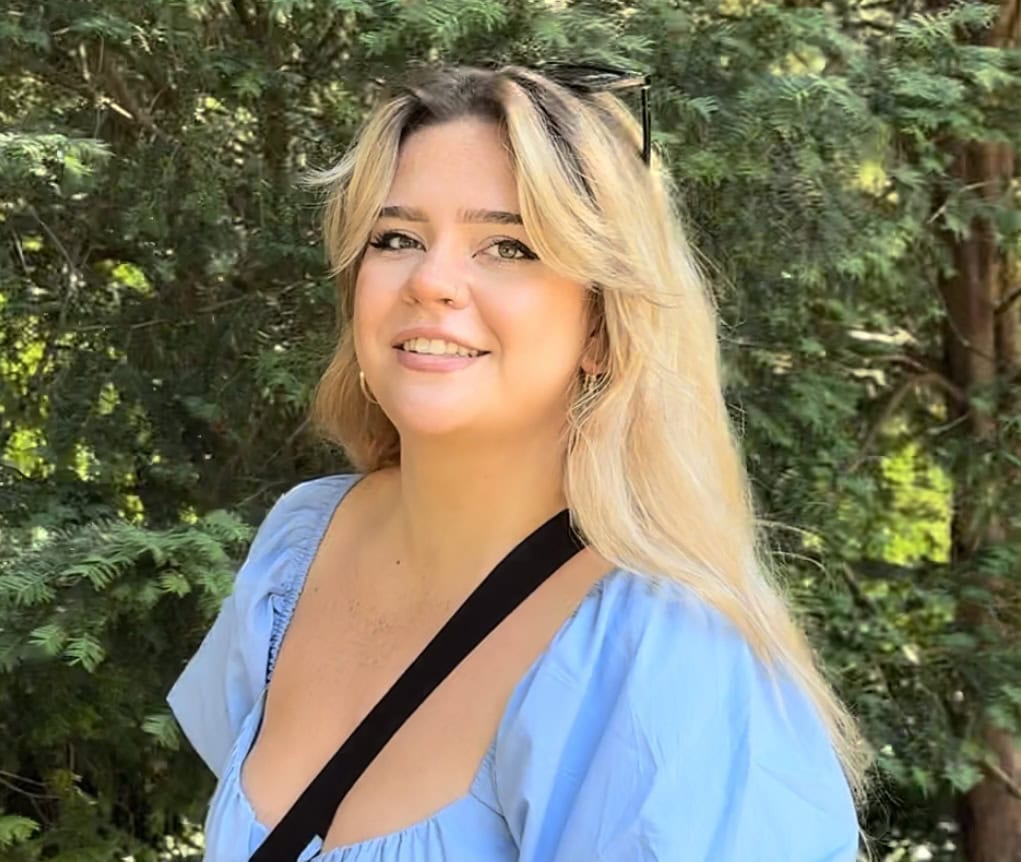 Ciara is a second-year History and Politics student at Magdalen. We caught up with her to talk about College, community, and crochet. 
What does Magdalen Mean to you?
Magdalen is my home away from home. It's really great to be part of such a fantastic community. I think I would have got really homesick back in first year otherwise and jumped ship.
What made you want to study History and Politics at Oxford?
I loved both subjects at A Level and couldn't really bear to quit one of them. So I thought I might as well do both! The course is really great at Oxford as you get a huge variety of options.
What's been the biggest highlight of Magdalen so far?
Probably the friends I've made here. I've definitely made some friends for life.
Where's your favourite spot in College?
Probably cliche, but I really enjoy an evening run around Addison's Walk. Although at this time of year, you have to be careful with the mosquitoes! Other than that I really enjoy punting on the river in summer, which we get for free in College. 
What's Oxford's best-kept secret?
I think it's actually a chain, but I'm a huge fan of the Bird and Blend tea shop. Everyone who works there is so lovely and there's an insane variety of teas to choose from.
What do you do to relax?
I'm a big crochet fan, so when I get time at College or at home, I like to do that. At the moment I'm just finishing up a crochet jumpsuit.
Magdalen is my home away from home. It's really great to be part of such a fantastic community.

Ciara
What are you listening to?
Recently I've been listening to a lot of Arctic Monkeys because I'm actually off to see them tonight!
Who should we be following?
I just let the algorithm do its thing, really. 
What does your perfect day look like?
My perfect day would probably include waking up fairly early, getting some movement in, seeing my friends, and spending a lot of time outside in the sun. My cat would also be there somehow but sadly he isn't in Oxford!