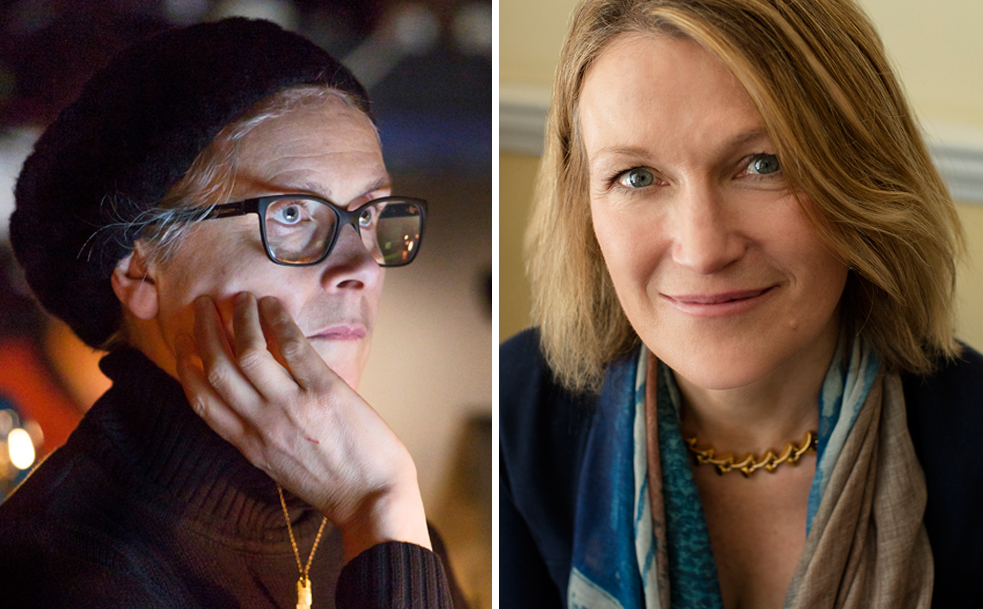 Katie Mitchell OBE (1983) and Helen Mountfield KC (1986) have been elected Honorary Fellows of Magdalen College.
Katie Mitchell is an English theatre and opera director who studied English Literature at Magdalen. She has directed over 100 productions in her career working with the Royal Shakespeare Company, the National Theatre, and The Royal Court, and has been an Associate Director at all three organisations. In opera she has directed for English National Opera, Glyndebourne Opera, Welsh National Opera, and the Royal Opera House.
Her many awards include two Time Out awards, The Evening Standard best director award, and a Tonic award for her representations of woman and nurture of female talent. She was presented with the Order of the British Empire in 2009 and the British Academy's President's Medal in 2017 for her services to theatre.
Katie is currently Professor of Theatre Directing at Royal Holloway University and a Visiting Lecturer on Theatre Directing at Columbia University. She has taught theatre directing at many of the leading drama schools in the UK and Europe and is a Cultural Fellow at Kings College and the TORCH Visiting Fellow in Theatre at Oxford University.
"To be elected an Honorary Fellow of Magdalen College is an enormous privilege," says Katie. "The appointment will allow me to continue my relationship to the University following on from my roles as the TORCH Visiting Fellow in Theatre and the Visiting Professor of Opera, but this time I will have the huge pleasure of shaping a unique link with my alma mater Magdalen.
"I look forward to being part of the community of fellows at Magdalen and to supporting the cultural and arts programme of the college."
I look forward to being part of the community of fellows at Magdalen and to supporting the cultural and arts programme of the college

Katie Mitchell OBE
Helen Mountfield KC is a barrister, legal scholar, and the Principal of Mansfield College, Oxford who studied Modern History at Magdalen. Helen is a renowned practitioner and academic expert in constitutional law, human rights, and equality law, with particular experience in the education sector.
She has appeared in many cases in the Supreme Court, European Court of Justice, and European Court of Human Rights, and features on the 'First Hundred Years' website which celebrates the history of women in law. Helen is a founder member of Matrix Chambers, an accredited mediator, a Master of the Bench of Gray's Inn and a part-time judge.
Helen is a trustee of the Institute for the Future of Work and the Equal Rights Trust as well as being an Ambassador for Frontline Aids. She was a member of the Royal Society of Arts' Commission on Drugs Policy; and has been a trustee of the National Campaign for the Arts, Birthrights, and a school governor.
Katie and Helen will be formally admitted as Fellows later in the year.