Captain of Boats Michaelmas update
Michaelmas term was a time of growth and potential for MCBC. We added over 40 novices to the squad who had their first taste of racing, as well as reminding all our senior rowers that they really do love getting up at 6am when the reward is a lovely outing as the sun rises. The captains have all done a fantastic job at motivating their squads and finding last minute subs, and all inevitably took to coxing this term as they were in short supply!
After the success of so many W2 squads over the last few years, we finally added a much-deserved new women's second eight to our fleet of boats. With this extra advantage they should be all set for some fantastic bumps campaigns next year.
We also welcomed three new coaches to the club. Jessica Evatt-Davey and Stuart Walter have joined our senior coaching team, and Ty Rallens has joined as a novice/lower boats coach. They've all fitted in seamlessly and between them they have years of experience in rowing, coxing, coaching, and bumps racing.
We're very excited for our return to Derwentwater this month for our winter training camp (here's hoping it's not too cold this time!) and to see where Hilary takes us. Torpids will be February 22nd– February 25th so please come and watch if you can brave the weather! Keep an eye out as we have some alumni events in the works and give us a follow on our Instagram (@magdalen.boat.club) if you want to keep up with the squad throughout the year.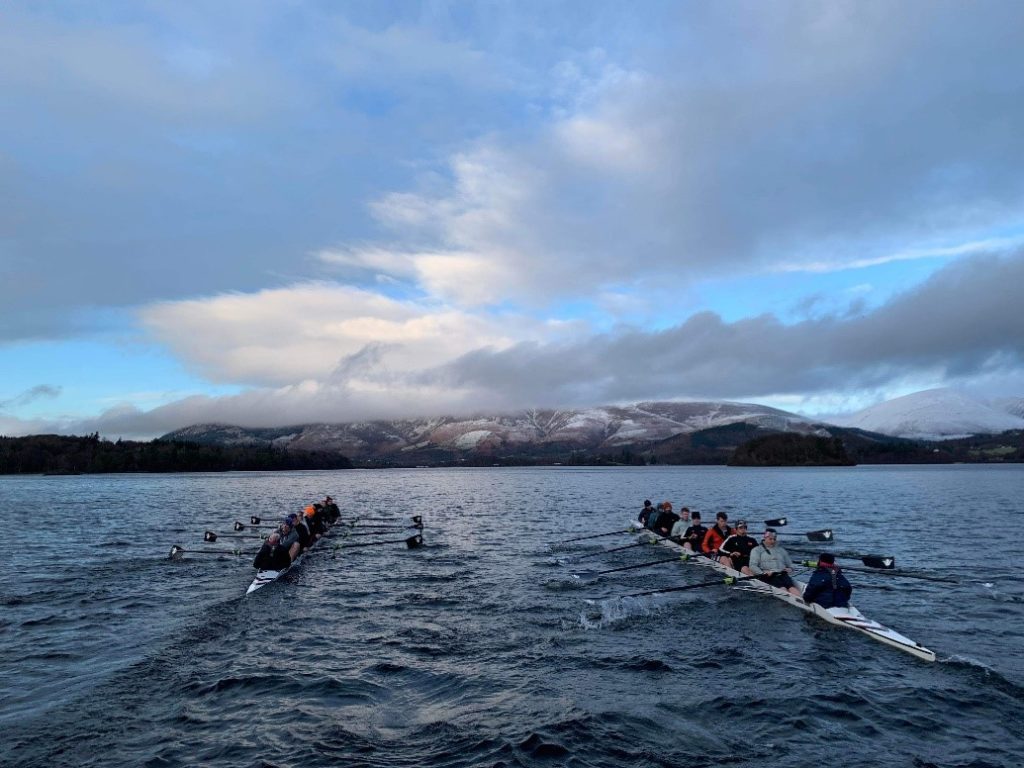 Senior Women's update
After an incredibly successful year, the MCBC senior women's squad has carried the momentum of last season into the training of this one. We have been focused on developing our entire squad and bringing everyone up to the same level. This is with the aim of establishing a strong technical foundation for Hilary Term, which will mean we are wholly prepared when Torpids comes around.
The highlight of this term for the senior women has undoubtedly been Nephthys Regatta. Although scheduling difficulties left us unable to train as a full crew before the race, this was no setback for MCBC, as our eight made it all the way through to the semi-finals, where we narrowly lost out to the eventual winners after a tough race. The achievement of this scratch crew shows incredible promise for Torpids, where we will hopefully give an even stronger performance after having had a whole term to practice in set boats.
As Michaelmas comes to a close, we are very fortunate to have our winter training camp in the Lake District to look forward to, which provides the whole club with a great opportunity to build on our rowing technique, and sets us up nicely for the start of Hilary. I am very much looking forward to seeing what next term brings for MCBC senior women, and hope that we have an even more successful bumps campaign than last year.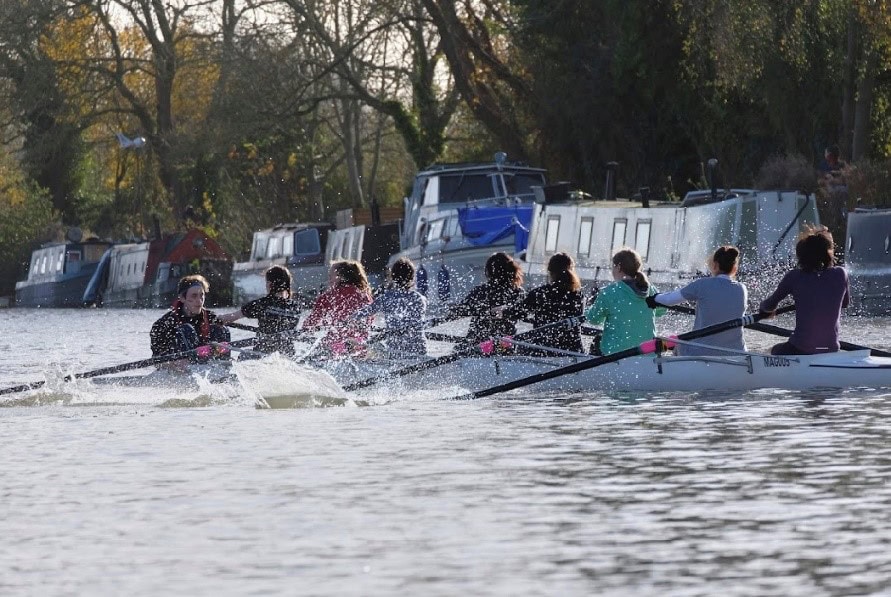 Senior Men's update
The senior men have enjoyed a successful term of Michaelmas training in Abingdon, working on improving our technical fundamentals in both the 4+ and 8+. The highlight of the term was Autumn 4s where we beat crews from Teddy Hall, Worcester and New before falling to Jesus in the semi-finals. We carried our successful form into the 8+ at Nepthys regatta, again making it to the semi-finals where we lost out to a strong crew from St Catz. Training is well underway for Torpids next term where we are aiming to make a grand return to div I, having fallen to 2nd in div II last year.
Keep an eye on the boat races this year as we have a number of men training with the University squads. Tobias Bernard, Andrew Taylor and Tom Sharrock are all fighting for seats at OUBC with Matt Lees at OULRC.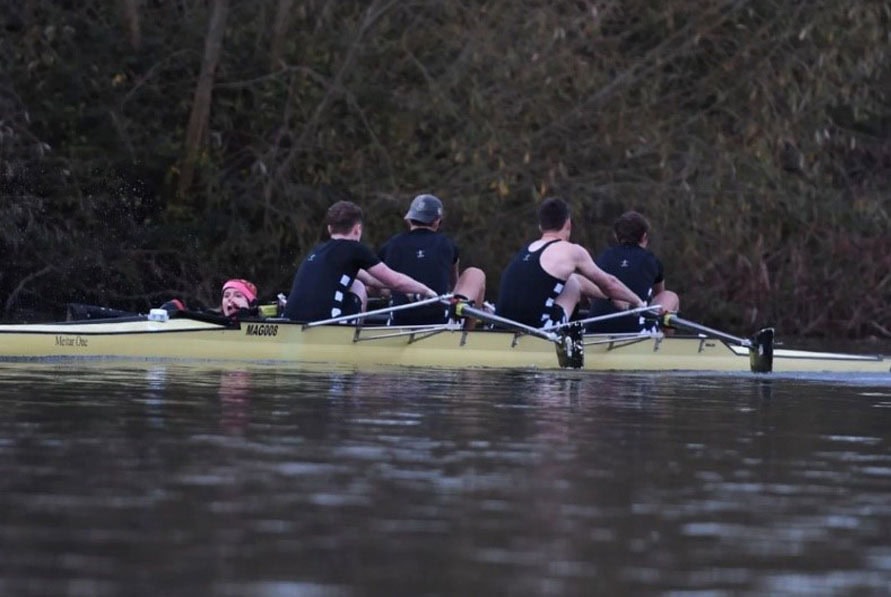 Novice Women's update
This term started off with a big club push to recruit new rowers – we ended up with over 80 people taking part in taster sessions and were ready to get people to sign up to the outings starting 6am that Monday…
Numbers stayed strong despite the early mornings, and we managed to have enough rowers to regularly put out 3 training crews. After convincing them all to come to erg sessions and several weeks of training, the squad was ready to take on Nephthys Regatta. We had a WA crew racing, and multiple rowers subbing into different colleges including Pembroke and St Edmunds Hall. The first race of term was an exciting experience that the novices all loved, though they were knocked out by the runners up St Anthony's in their first race. It gave us lots of constructive pointers to work on over the next week and the crews carried on practising their start sequences as we had a final rush of swim tests this term three days before Linacre Novice Regatta (formerly Christchurch Regatta).
The regatta went on for 4 days and the combination of novice 8s and very bad (almost amber flag!) conditions meant that both the crews rowing and coxing was tested to the limits. With racing on Thursday afternoon and Friday cancelled due to the stream conditions, WA were determined to put on their best show on Saturday against New College WA (upholding the historic college rivalry). However some unfortunate crabs meant a quick exit from the regatta, and the team left Boathouse Island ready for the end of term dinner and Christmas Bop.
Despite a crazy 8 weeks, the usual Michaelmas term chaos and some very last minute subs made, the squad is very excited to take on Torpids and training camp in January on Derwentwater.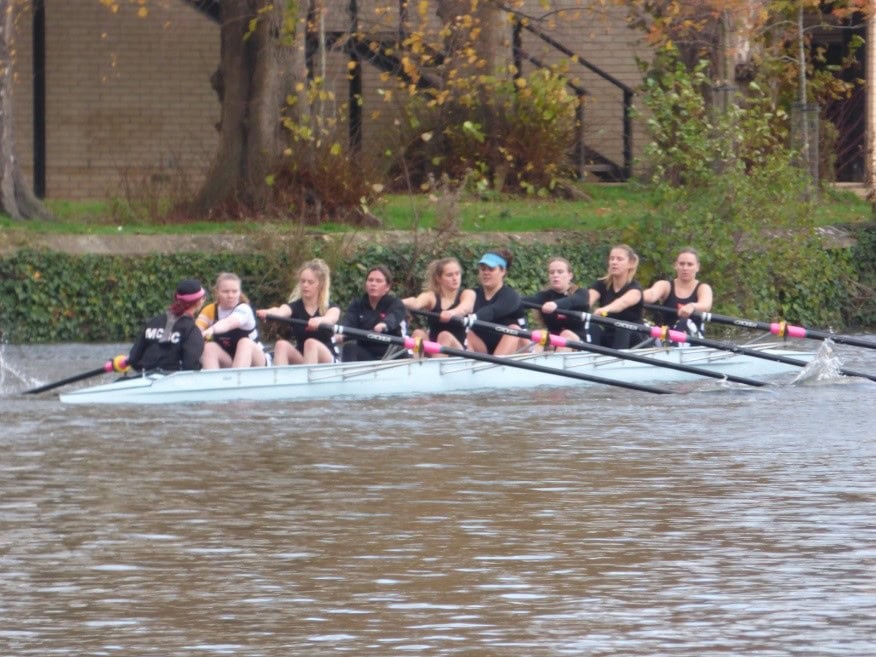 Novice Men's update
Whilst fewer novice men signed up for rowing this year than on the women's side, they've really made up for in in enthusiasm. We had a full crew training for the first few weeks but due to some missed swim tests formed a composite crew with St Anne's for Nepthys regatta. They all enjoyed their first taste at racing, however an imbalance in the crew lead to the boat turning massively off the start and they narrowly avoided crashing into boathouse island!
Undaunted, a full Magdalen crew took on the Linacre Novice Regatta with fresh enthusiasm and made it through three races before being knocked out. Despite not progressing as far as they had expected in the regatta, their rowing improved massively with each race and they didn't catch a single crab. With some good and challenging races now under their belt, the novice men have shown a lot of potential and a great attitude towards the sport, giving us a lot of confidence for the Lower Boats going into Bumps!