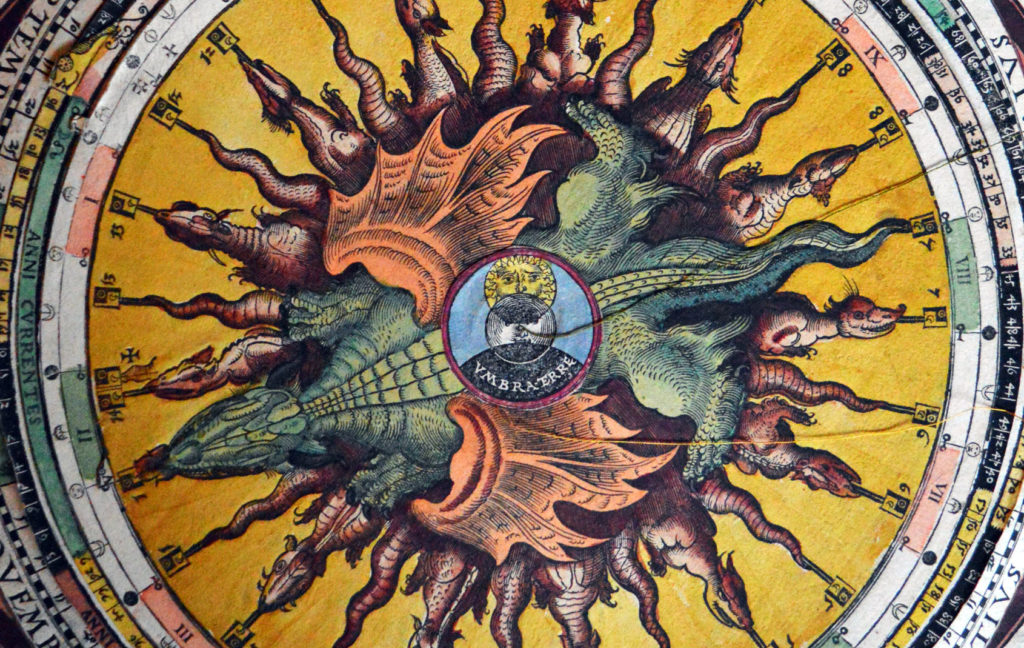 Event type
Alumni, College, Library
Date
11 May - 20 January 2022
Following our virtual tour of Addison's Walk, we continue our series with a virtual tour of the Old Library on Wednesday 19th January at 6pm (GMT).
Learn more about the history of the Old Library and enjoy a close-up view of our most important and beautiful books from our collection with President Dinah Rose, Librarian Dr Lucy Gwynn, and Fellows by Examination Dr Michelle Pfeffer (Early Modern History) and Dr Marcello Cattaneo (English Literature).
Uncover the fascinating history of science with 16th- and 17th-century books on astrology, microscopy, and medicine; marvel at enormous cosmic dragons, early anatomical drawings, and giant insects; and explore early modern Hebrew books used during the production of the King James Bible.
The broadcast will be followed by a live Q&A session, moderated by Magdalen President Dinah Rose. All welcome and suitable for ages 12+, feel free to spread the word and invite friends and family to watch. The video of the tour will be shared with registrants afterwards.
Alumni can book online here or by clicking the button below, using their alumni account* or by emailing the Alumni Office. Non-alumni and Associates can book online here or by emailing the Alumni Office.