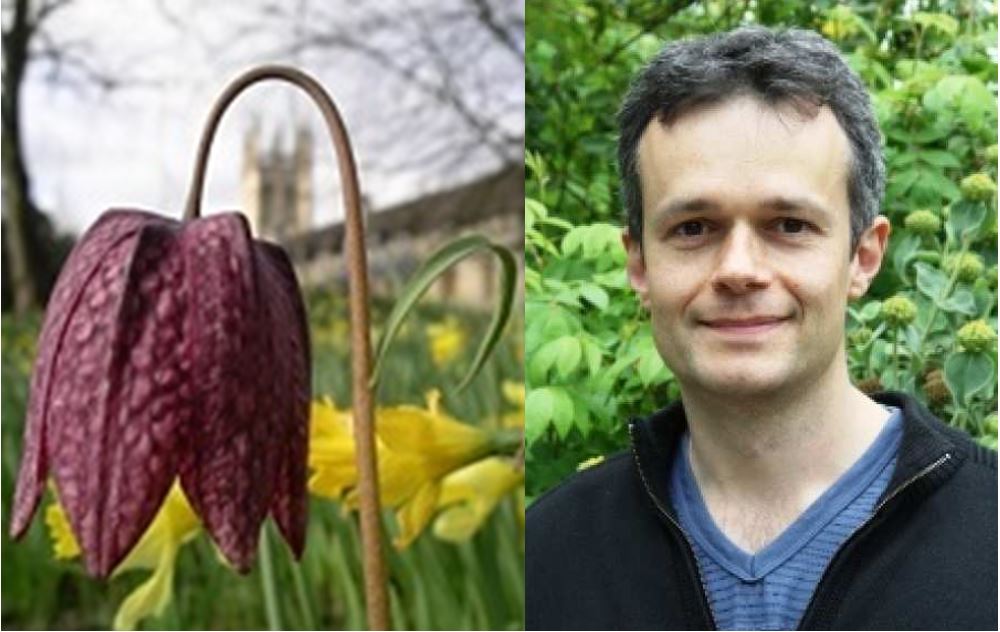 Location
Magdalen College Gardens
Event type
Alumni, College
Join the Garden Master, Prof Tim Barraclough, and Head Gardener, David Craft, on a tour of which Addison's Walk and the Fellows' Garden on Saturday 22nd April at either 11am or 2pm.
Learn more about history and maintenance of the gardens, as well as ongoing projects to enhance biodiversity and appreciation of the grounds by College members and visitors. At this time of year Addison's Walk and the Fellows' Garden are expected to be full of fritillaries, anemones, species daffodils, scillas, crocuses. You can watch a virtual tour of Addison's Walk here for our virtual tour of Addison's Walk to give you an idea.
All ages welcome, but please prepare to walk for just over 1 mile for 1.5 hours (to Fellow's Garden and back) and come with clothing and footwear suitable for late April weather. The tour will be followed by refreshments in the Old Kitchen Bar.
When: Saturday 22nd April
Time: 11am or 2pm
Cost: £5 per person
Guests: You are welcome to bring a guest
Booking: Click the button below to book and choose your preferred time slot (either at 11am or 2pm)
To book, you will need your username and password for your Magdalen alumni account. If you do not have an account you will need to set one up using your alumni number which can be found at the top of all e-newsletters and email invitations. If you do not have your alumni number or have forgotten your username please let us know. Associates cannot book online, but by emailing the Alumni Office.
Please note the alumni event programme does not make a profit: all events are either priced to break even or are subsidised.
Priority will be given to alumni who have not yet attended.