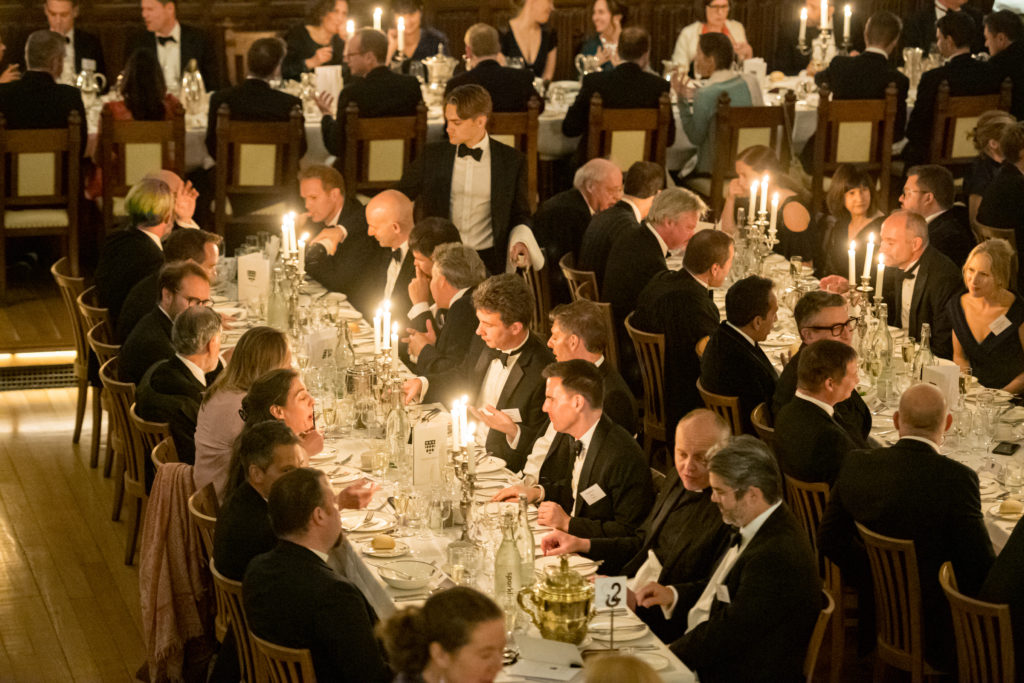 Join us a Gaudy dinner for those who matriculated between 1971 and 1974 on Saturday 25th March 2023.
Programme
12pm onwards: The College and grounds will be open for members and their guests.
3pm-6pm: Gaudy Packs can be collected from the Old Practice Room in Cloisters
3pm-6pm: Access to the Old Library exhibition 'Plague and Magdalen' curated by Dr Michelle Pfeffer and Dr Richard Allen
3.30pm-4.30pm: Members and their guests are invited to an informal tea in the President's Lodgings.
4.30pm-5.15pm: An update from the President and Q&A about the College's future plans in the Summer Common Room
6pm: Choral Evensong in Chapel, sung by the College Choir.
6.45pm: Reception in Old Kitchen Bar for members only.
7.15pm: Dinner in Hall for members only. Dress black tie.
Afterwards: There will be a cash bar in the Old Kitchen Bar until 12am.
The cost of the dinner is £68 (or a subsidised ticket option of £50), and accommodation is available in single student rooms for £58 B&B. Please click the button below to book, or get in touch with the Alumni Office.
Booking for this event has now closed.
Please note the alumni event programme does not make a profit: all events are either priced to break even or are subsidised.
Priority will be given to alumni who have not yet attended.