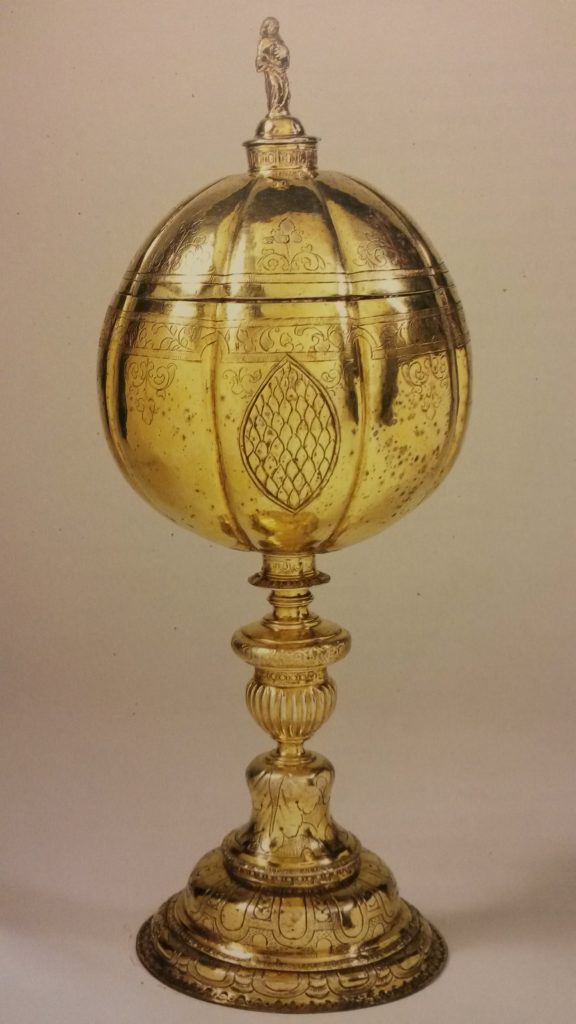 It may now be odd to imagine it, but for much of the post-medieval era Christmas was not a particularly important festival in England. The festival as it is now celebrated is to a large degree an invention of Victorian times. This invention, or re-invention, was attributable in part to Victoria's husband Prince Albert, who imported traditions of his native Germany, like the Christmas tree, to England, where they were eagerly copied by the public.
Part of it also arose from the breakneck changes which English society had undergone in the past century. In his book on the history of the ritual year in Britain, Ronald Hutton noted how authors like Wordsworth, Sir Walter Scott, and (of course) Charles Dickens "turned instinctively to traditional festivities as relics of a time of greater order, deference, and harmony" as talismans against the social upheavals and instability engendered by the Industrial Revolution. Yet another part came from this fair city, where the reflexive sense of nostalgia felt by Dickens and Scott was mirrored by the religious reformers of the Oxford Movement (1833-41). For them, the revival of ritual and ceremony in the Anglican Church would form an important part of its rejuvenation.
One of the Fellows of Magdalen College at this time was John Bloxam, a scholar and cleric who served as curate for one of the most prominent members of the Oxford Movement, John Henry Newman, from 1837-40. Bloxam shared absolutely the Oxford Movement's belief in the importance of Christian ritual; it may well be that this is what prompted him, in around 1840, to institute this College's substantial body of Christmas tradition.
The culmination of the festivities at Magdalen was the Christmas Eve party. Lewis Tuckwell was a chorister at Magdalen during Bloxam's time, and recalls the feast with obvious pleasure:
"After the 10 a.m. Service on that day we had to attend a rehearsal for the music of the evening party, but in the afternoon some of our number met Dr. B at a shop called the Civet Cat to choose sixteen presents for the evening, for this was from the first intended to be a Choristers' Party. It was for them the High Table was spread. They alone partook of the frumenty, mince pies and mulled wine. …For them, too, the Christmas tree was provided and the presents purchased, while sixteen silk bags, suspended from the tree and known each to contain half-a-crown, were for their benefit, as was well understood by all present."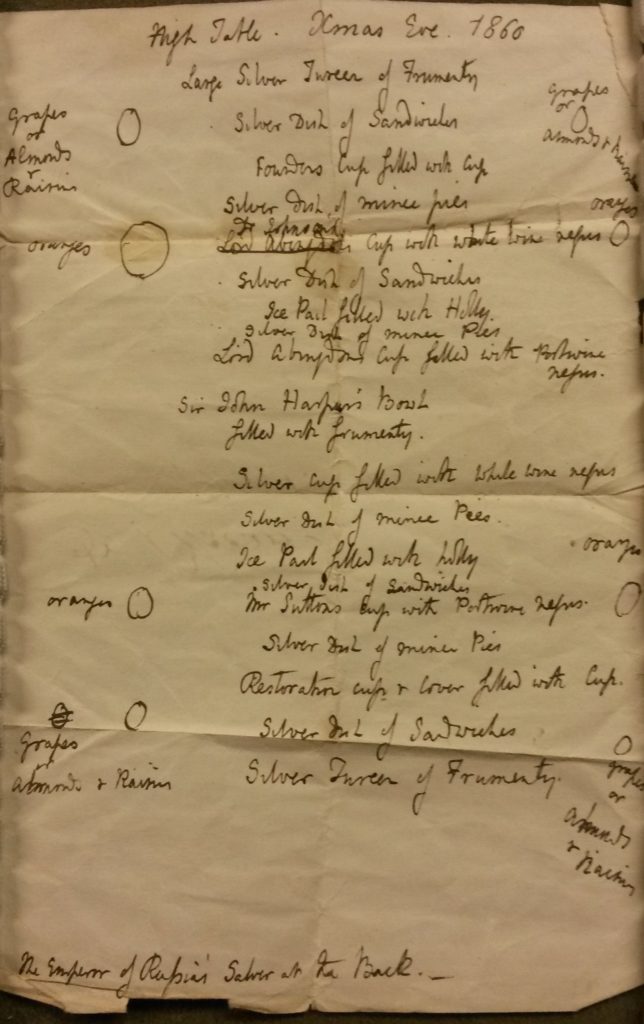 The care that Bloxam took over the preparations for this celebration is obvious in this hand-written plan for High Table on Christmas Eve, 1860. The spread of dishes and delicacies is generous indeed, and Bloxam was clearly keen to deploy some of the College's most valuable treasures on what he wanted to be the most celebrated of festivals. Thus we can see Bloxam wanted Dr Johnson's cup to be laid out as a container for negus (sweetened wine mixed with hot water) and Sir John Harper's bowl to be filled with frumenty—an old English delicacy rather like a rice pudding, but made from wheat. He also directed that the Founder's Cup be "filled with Cup": an odd-sounding requirement, though the word "cup" was used at that time to refer to various kinds of wine-based punch.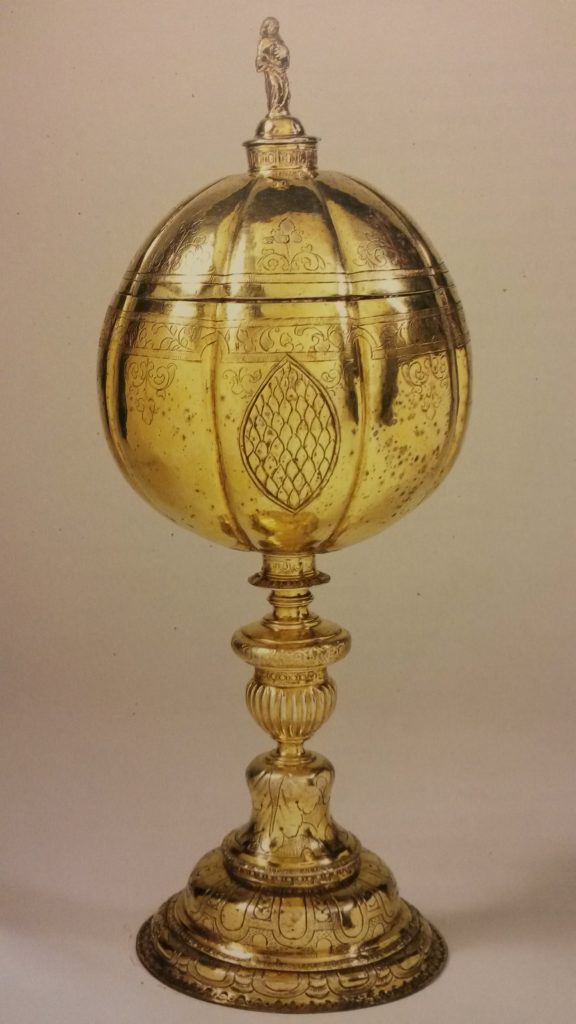 Most magnificent of all, this luxurious spread was adorned by the "Emperor of Russia's salver", an enormous silver plate nearly two feet across, given to the late President Martin Routh in 1821 in return for a book that Routh had given the Tsar when he visited Oxford in 1814.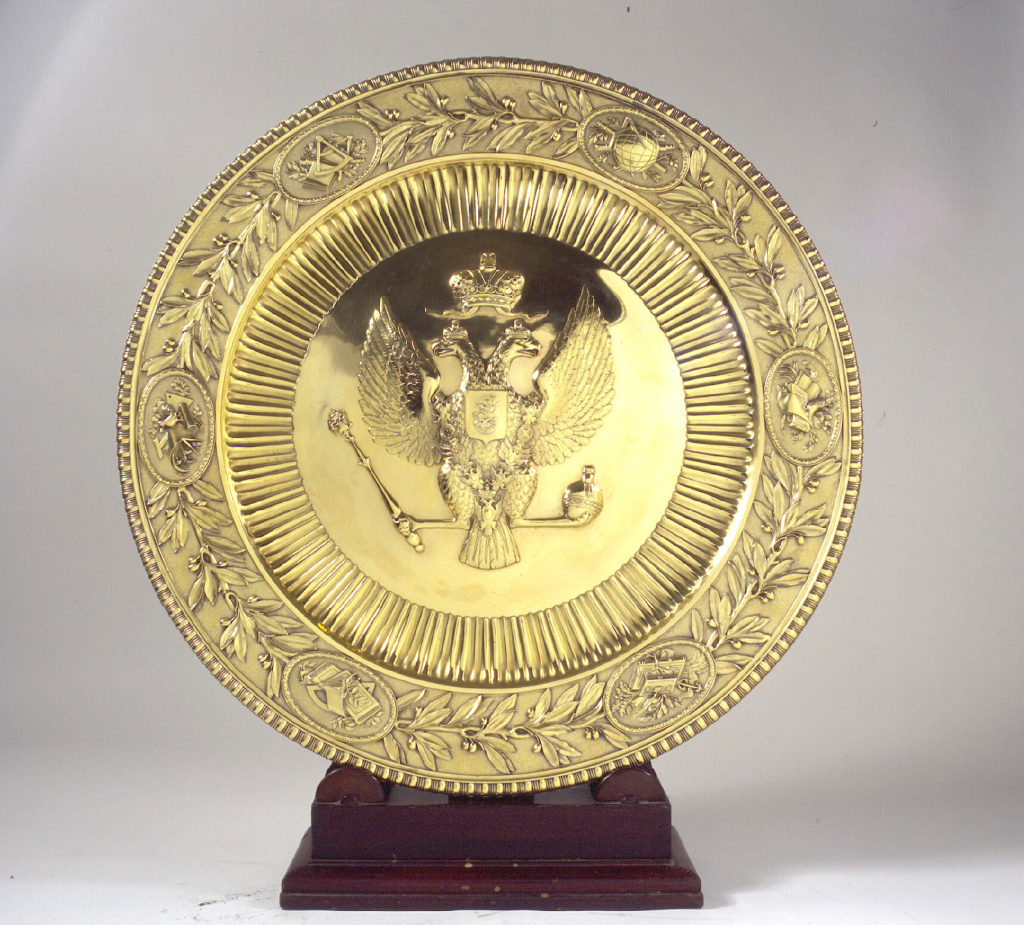 The Emperor of Russia's Salver, given to Martin Routh by Tsar Alexander I in 1821. The salver was given in return for Routh's gift of his book Reliquiae Sacrae, which he presented to the Tsar when he visited Oxford in 1814.
For a more detailed examination of the Magdalen College Christmas Entertainment and its genesis, see R. Darwall-Smith, "Magdalen and the Rediscovery of Christmas", Magdalen College Record (2001), pp. 92-102.
R. Hutton, Stations of the Sun: A History of the Ritual Year in Britain (1996). Published in Oxford Scholarship Online: October 2011. DOI: 10.1093/acprof:oso/9780198205708.001.0001
L. Tuckwell, Old Magdalen Days 1847–1877 (Oxford: B.H. Blackwell), pp. 15–16.