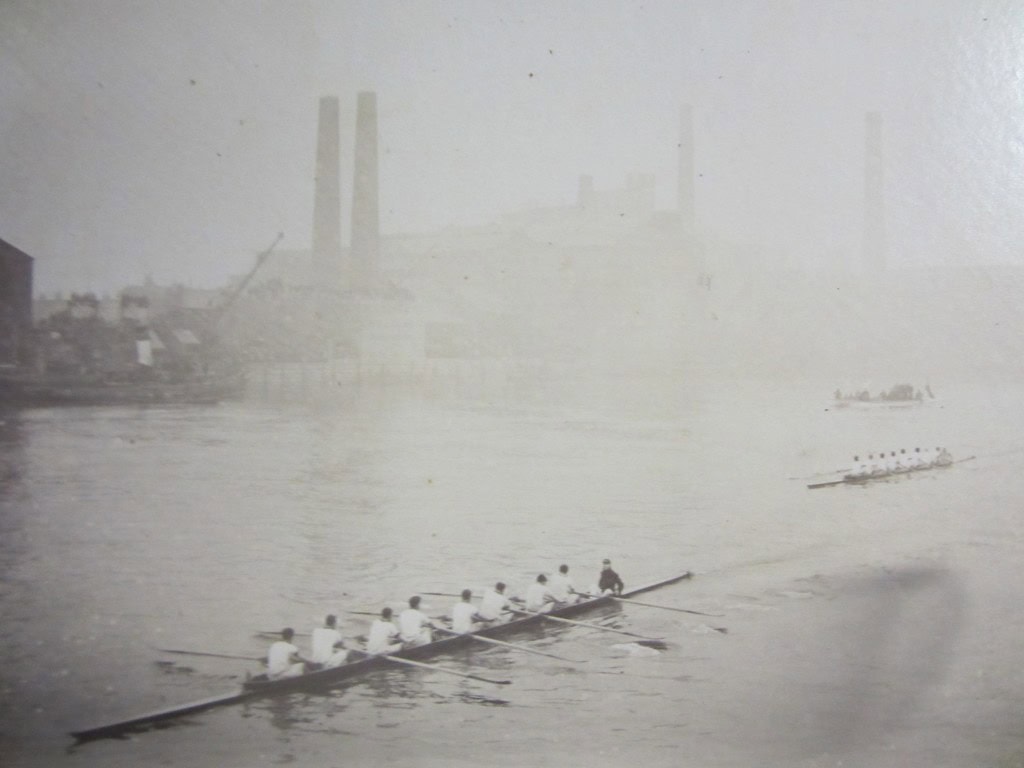 As Summer Eights is due to take place next week, this month's treasure is a photograph album belonging to one of Magdalen College Boat Club's most successful coxes, Henry Bensley 'Ben' Wells. Although Magdalen never gained the Head of the River with Wells on the rudder strings, he nevertheless coxed victorious boats for Magdalen, Oxford, the Leander Club and Great Britain, winning three Boat Races, a stack of titles at Henley, and an Olympic gold medal.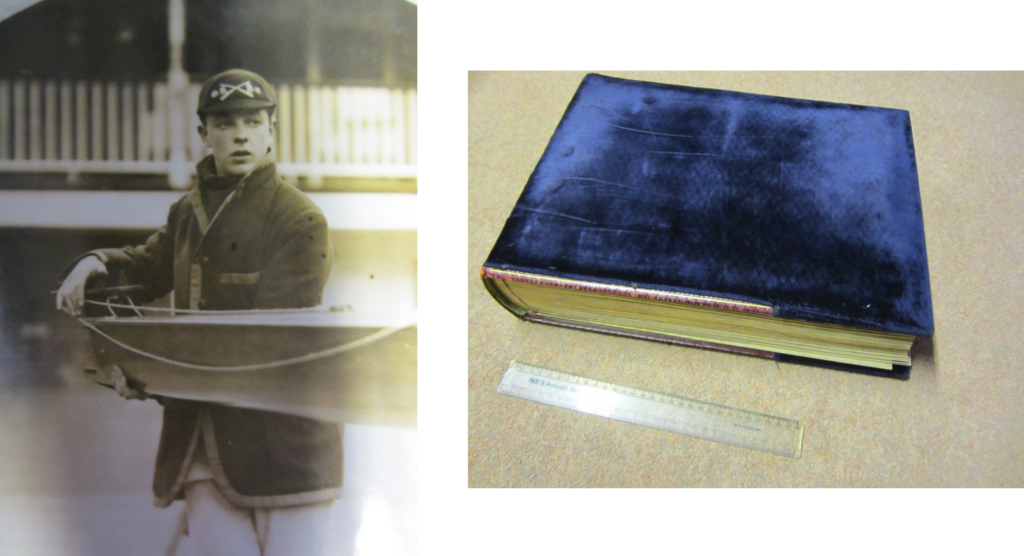 The period between 1907 and the outbreak of the Great War was a golden age for Magdalen College Boat Club, and Wells coxed some of the most formidable crews in the club's history. Wells was new to rowing when he arrived at Oxford, and began his sporting career with the Magdalen Second Torpid in Hilary 1910. The following year he steered Oxford to victory in the first of three Boat Races in his unbeaten Varsity career.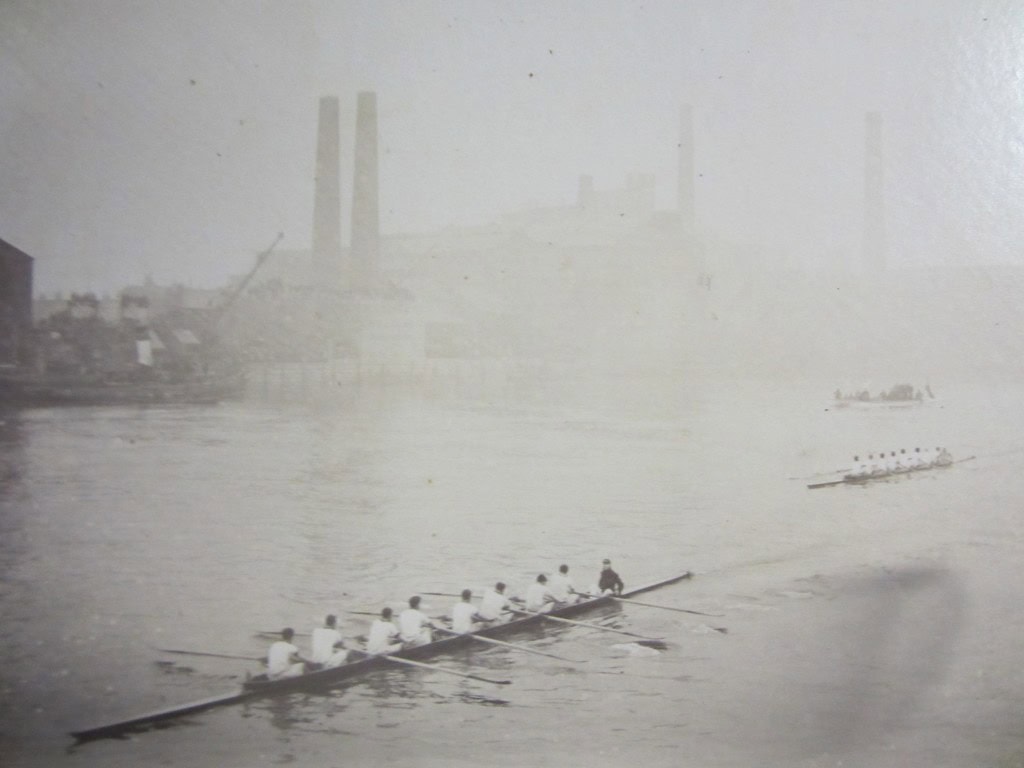 Left: Oxford in the lead approaching Hammersmith Bridge, 1911.
Below: Magdalen College VIII 1911, winners of the Grand Challenge Cup at the Henley Regatta.
Seated (l-r) – D. Mackinnon, A.S. Garton, H.B. Wells, A.G. Kirby, J.A. Gillan;
Standing (l-r) – C.L. Baillieu, E.R. Burgess, L.G. Wormald, P. Fleming, M.M. Cudmore.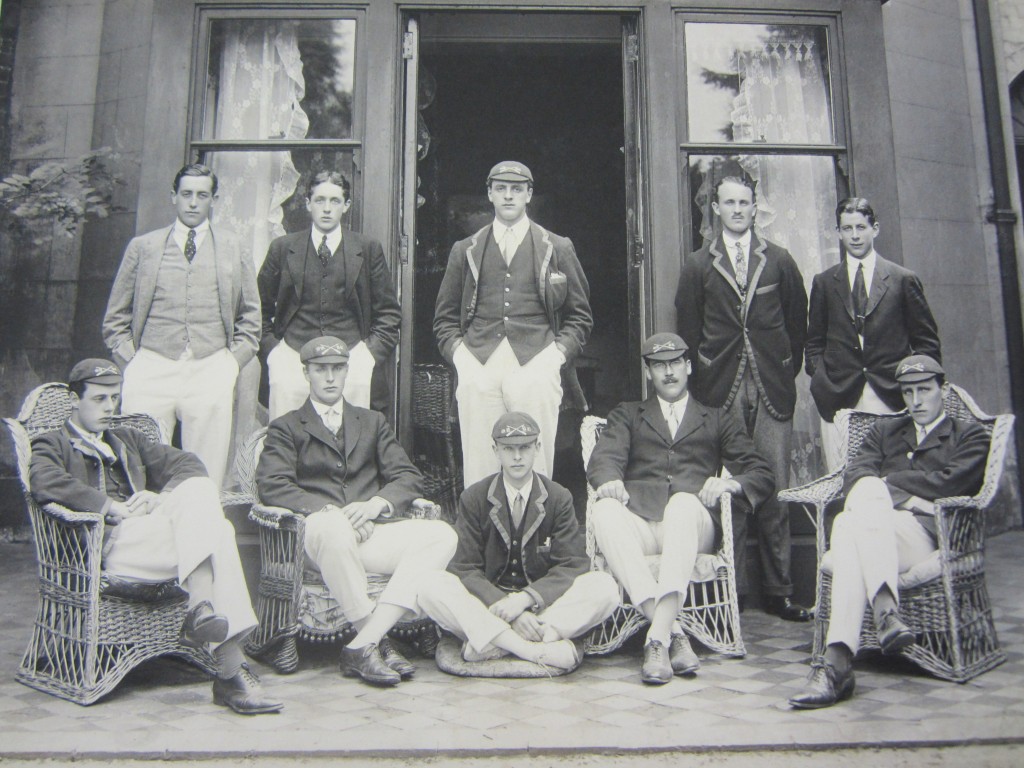 Arguably the highlight of Wells' career, came in 1912 when he coxed the gold-medal-winning British eight at the Stockholm Olympics. It is a mark of this College's dominance in rowing at the time that, although the winning team on the leaderboard below is billed as 'Leander Club', eight of the nine men in the boat were from Magdalen; the sole exception being Cambridge University's Sidney Swann at No.2. As if that were not enough, the Magdalen oarsmen got the chance to play out their fierce rivalry with New College on an international stage, forcing their old enemies to content themselves with silver.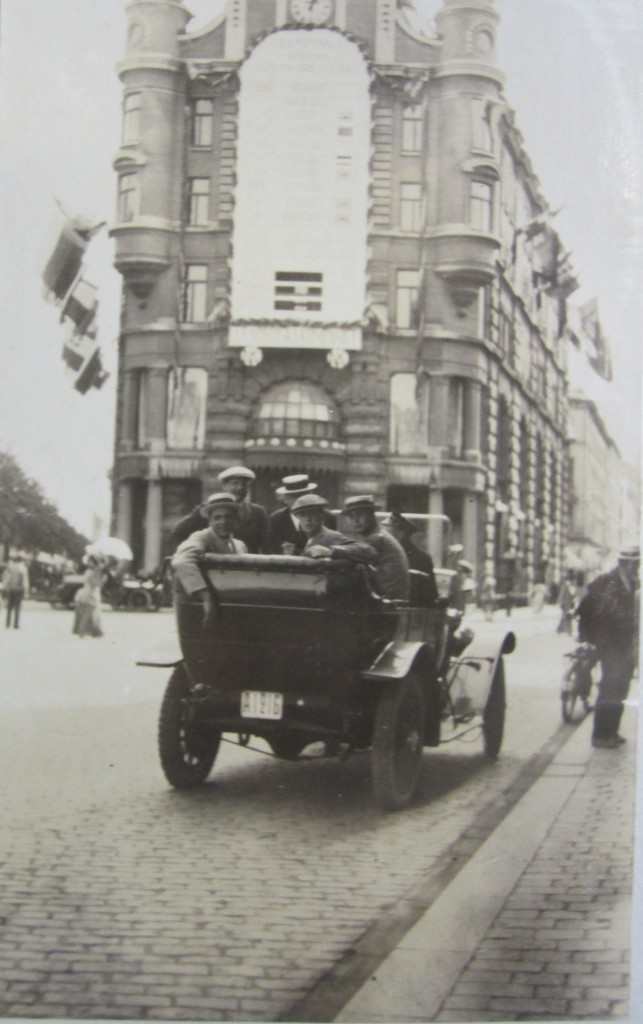 Incredibly, this was not even a new experience for one member of the team: Angus Gillan had already won a Coxless Fours gold medal at the London Olympics in 1908 as part of another all-Magdalen crew. His repeat performance at Stockholm made him the first British rower ever to win two Olympic medals.
Wells' prowess attracted the attention of a number of admirers, including a young man known to Wells as Eddie, whose own ambitions to be a cox had been scotched by his parents. Eddie, known to society as HRH Edward, Prince of Wales, became good friends with Wells and the two men kept up a correspondence for some years after leaving Oxford. The College Archives hold 15 letters to Wells from Edward.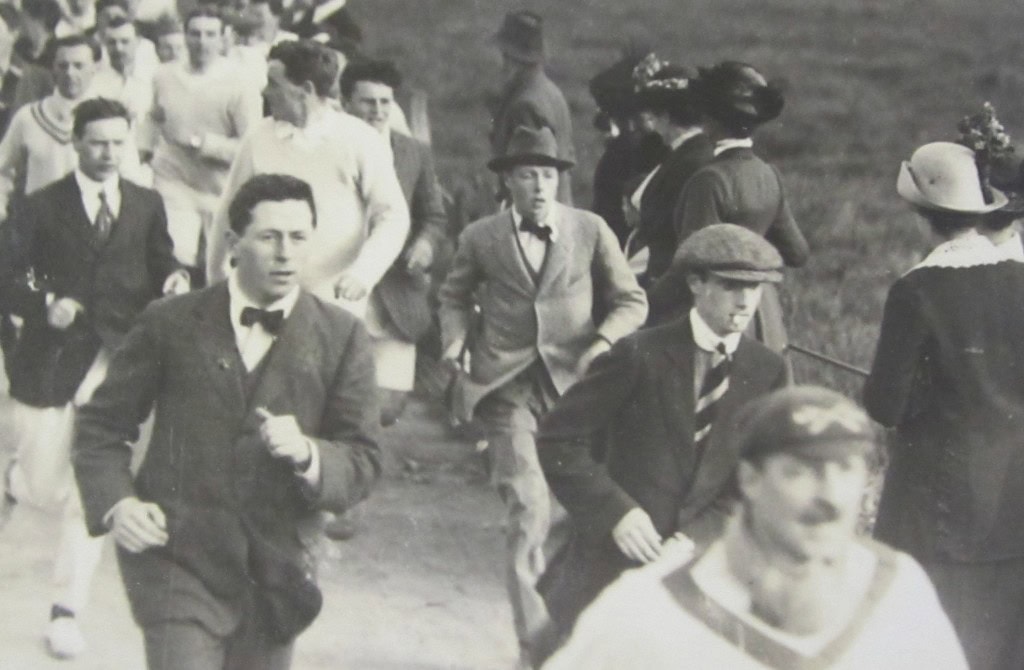 Besides chronicling his triumphs on the water, the album also contains several photos of Wells on exercise with the Oxford University Officers' Training Corps. These have a certain poignancy: only a year after his last victories at Henley, Wells would find himself at war in earnest, shipping out to the Continent under the command Field Marshal Sir John French, the man who had inspected Well's OTC unit in 1910.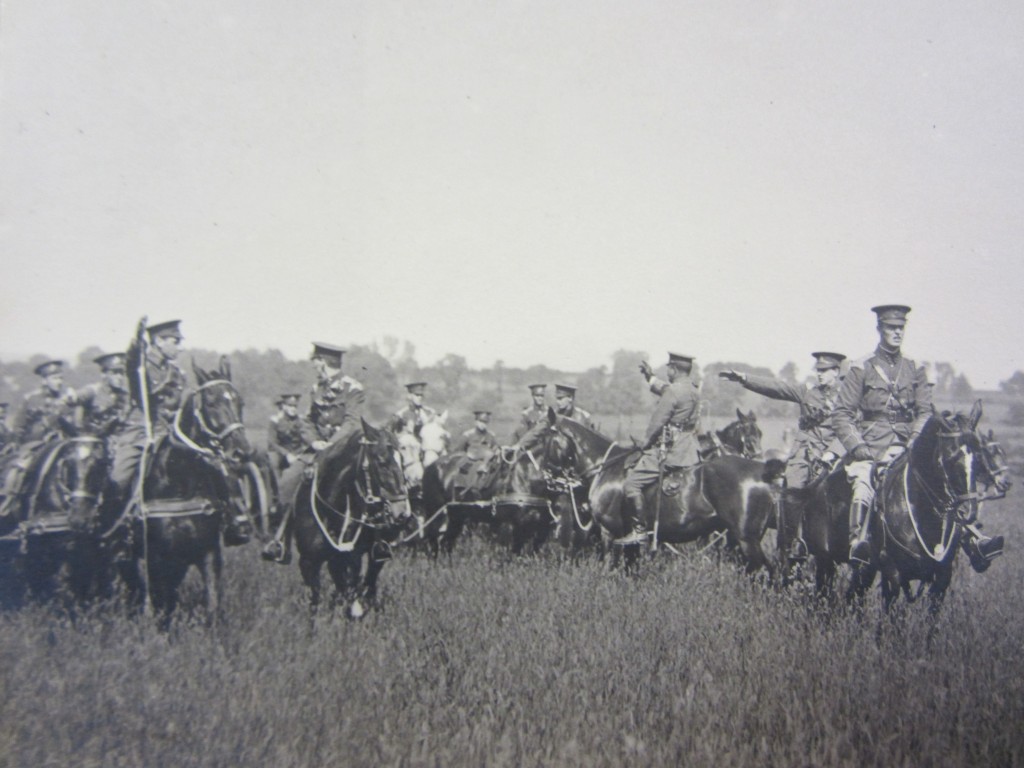 Wells joined the Royal Field Artillery in November 1914 and served in France for four months before being invalided out and finishing the war in a variety of staff posts in London. Not all his former team-mates were so lucky. Duncan Mackinnon and Magdalen's Captain of Boats William Vince were both killed in action in 1917, while A.G. Kirby died the same year of an illness contracted while on active service.
Wells received an MBE in 1919 for his service during the war and went on to become a barrister and County Court judge, retiring in 1958. He died on 4 July 1967, aged 76.