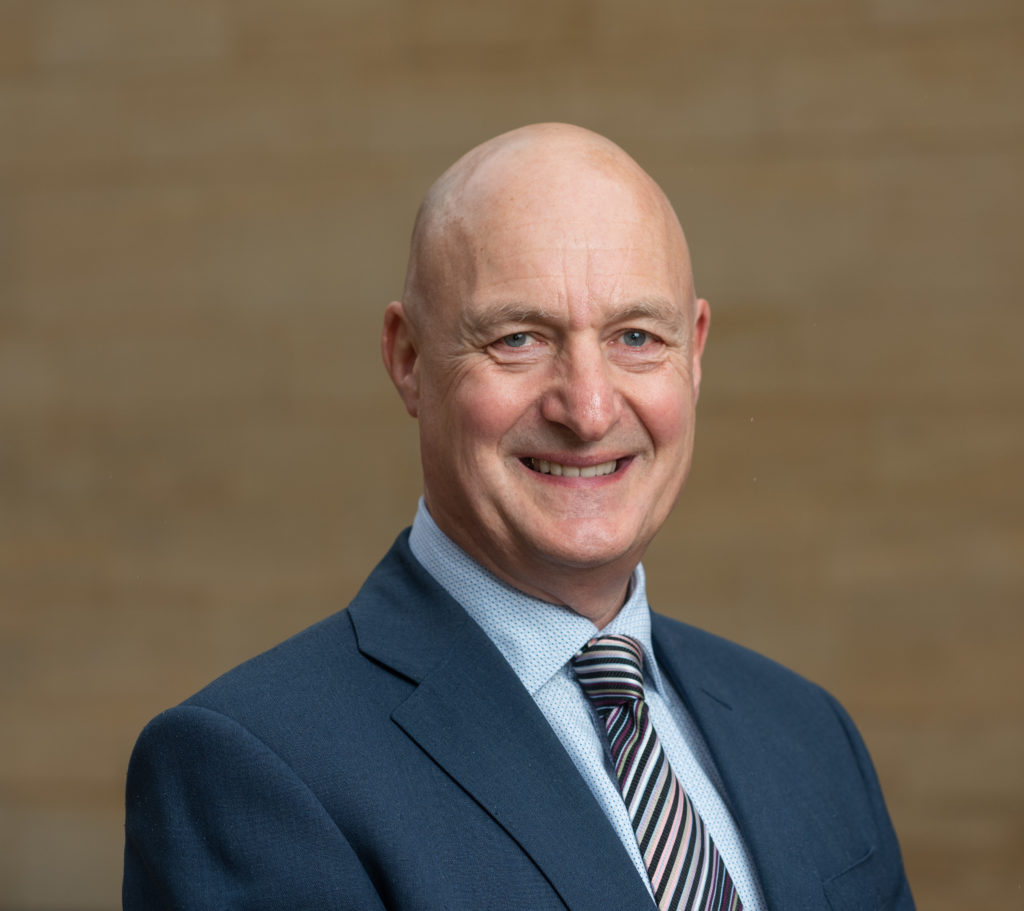 Professor David Gann CBE
Department: Pro-Vice-Chancellor, Development & External Affairs
College appointment: Fellow by Special Election
Academic position: Professor of Innovation and Entrepreneurship, Saïd Business School
Background
David Gann is Pro-Vice-Chancellor, Development and External Affairs and Professor of Innovation and Entrepreneurship, Saïd Business School. He is a university and business leader with extensive international experience in innovation strategy and technology management. David was previously Vice President (Innovation) at Imperial College London.
He has a PhD in Industrial Economics, is a Chartered Civil Engineer, Fellow of the Institution of Civil Engineers, Honorary Fellow of the Royal College of Art and Fellow of the City & Guilds Institute.
David is Chairman of the UK Atomic Energy Authority, non-executive director of Directa Plus plc, a producer of graphene, and of VenCap International plc, a venture fund-of-funds.
He is a member of the UK Government's Innovation Expert Group. He was previously a member of the Department of Health & Social Care's Technology Advisory Board and a non-executive board member at the Ministry of Defence. David was Chairman of the Smart London Board (2012-2017), responsible for London's digital strategy.
David was appointed Commander of the Order of the British Empire (CBE) in the 2010 Queen's Birthday Honours for services to engineering, and received the 2014 Tjalling C. Koopmans Asset Award for extraordinary contributions to the economic sciences. He was awarded the Imperial College Medal in 2019.
David is a passionate supporter of music and the arts; Patron of Glyndebourne, London Symphony Orchestra and Brighton Festival. He enjoys cycling in Sussex and skiing and walking in the Swiss Alps. He watches rugby and cricket whenever possible; played at the Harlequins Rugby Football Club and is a Member of The Reform Club. He is a keen bee keeper and gardener.
Teaching
David has established and taught undergraduate and postgraduate courses on Innovation Management and Entrepreneurship. He is the author of the textbook, The Management of Technological Innovation (OUP), and The Oxford Handbook of Innovation Management (OUP). He has supervised many MSc, MBA and DPhil students. He is an experienced executive education programme director, with particular experience of working with digital, technology, engineering, and construction companies as well as leaders in government.
Research Interests
David's research explores why and how innovation happens, the ways it continually transforms the world we live in, and how it can be managed. He is interested in the role of 'play' in learning and innovation processes and has published two books on the subject, including Think, Play, Do: technology, innovation and organisation (OUP), and; The Playful Entrepreneur: how to adapt and thrive in uncertain times (Yale University Press). He publishes on technology management and innovation strategy in journals such as Research Policy, Organization Science, Harvard Business Review, California Management Review and Sloan Management Review, and on systems engineering in Ingenia, ICE Proceedings and Project Management Journal. He writes a blog for the World Economic Forum and is author and co-author of eight books, published in eight languages including Arabic, Chinese, English, Italian, Japanese, Malay, Portuguese and Spanish.
Selected Publications
'How open is innovation? A retrospective and ideas forward' with Linus Dahlander and Martin Wallin Research Policy 50:4, May 2021
'Why universities must seize the chance to help 'reset' society' with Mark Dodgson Nature Index 16 December 2020
Philanthropy, Innovation and Entrepreneurship, with Mark Dodgson, Palgrave MacMillan, 2020
The Playful Entrepreneur, with Mark Dodgson, Yale University Press, 2018
Innovation: a very short introduction, 2nd edition, with Mark Dodgson, OUP, 2018
The Oxford Handbook of Innovation Management, with Mark Dodgson and Nelson Phillips, OUP, 2014
Full list of publications on David Gann's Google Scholar page