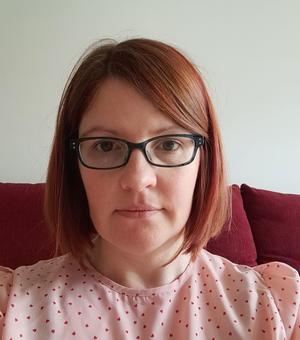 Dr Jo Bullivant
Subject: Music
Department: Music
Academic position: Lecturer I in Music
Background
Joanna Bullivant is Lecturer I in Music at Magdalen College and Honorary Adjunct Lecturer at the Elder Conservatorium of Music, The University of Adelaide, having previously worked at the University of Oxford, the University of Nottingham, and King's College London. Jo's research centres on nineteenth- and twentieth-century British music, particularly musical and cultural histories of minority groups. She has published widely on British modernism, cultural politics, and increasingly on British music and religion. Her first monograph, Alan Bush, Modern Music and the Cold War: The Cultural Left in Britain and the Communist Bloc was published by Cambridge University Press in 2017. This was based on a decade of research into the musical culture of British communism and its relationship to wider British and communist politics and culture.
More recently, Jo has been engaged in studying digital methods of understanding composer's compositional processes and disseminating that knowledge to wider audiences. She pursued this in several projects at Oxford University, including the AHRC-funded Delius, Modernism, and the Sound of Place (2015–16), Digital Delius (2017–18), The Dream of Gerontius: Curating Catholic Music Digitally (2019–21) and Diversity and the British String Quartet (2020). Through these activities Jo created the Delius Catalogue of Works, which won the British Library Labs Research Award in 2018. She has also curated and written content on Delius and Elgar for the British Library's flagship digital music resource Discovering Music, and collaborated with the British Library, the National Trust, and the US National Institute for Newman Studies (NINS) on a project digitising and interpreting the original manuscript of Elgar's The Dream of Gerontius. Following a Visiting Fellowship at NINS, she is now embarking on a second monograph project entitled Elgar and the Catholic Imagination.
Publications
MONOGRAPH
Alan Bush, Modern Music, and the Cold War: The Cultural Left in Britain and the Communist Bloc, Music since 1900 (Cambridge: Cambridge University Press, 2017).
ARTICLES
'The Composer's Guild and the Promotion of New Music' in Justin Vickers and Lucy Walker (eds.), Elizabeth Maconchy in Context (Cambridge, forthcoming).
'Religion' in Paul Watt and Christopher Wiley (eds.), The Oxford Handbook of Musical Biography and Life-Writing (Oxford, forthcoming).
'Communism, Socialism, and Pacifism in British Politics' in Justin Vickers and Vicki Stroeher (eds.), Benjamin Britten in Context (Cambridge: Cambridge University Press, 2022), 351-8.
'Music, Archives, and Colonial Encounter in the Cold War: A Case Study from British Guiana', Postcolonial Studies (forthcoming).
'Newman and Elgar's The Dream of Gerontius', Newman Review, 2020,
https://www.newmanreview.org/2020/11/02/newman-and-elgars-the-dream-of-gerontius/
'Trouble down t'pit: Marxist Politics, Industrial Stereotypes and Northern Sources in Alan Bush's Opera, Men of Blackmoor (1954)' (John Lowerson, with Joanna Bullivant) in Rachel Cowgill, Dave Russell and Derek Scott (eds.), Music and Ideas of North (Routledge, forthcoming).
'Publishing Musicology using Multimedia Digital Libraries: Creating Interactive Articles through a Framework for Linked Data and MEI', (with David Lewis, David M. Weigl, Kevin R. Page), DLfM 18: Proceedings of the 5th International Conference on Digital Libraries for Musicology (ACM: New York, 2018), 21-5.
'"Practical Jokes:" Britten and Auden's Our Hunting Fathers Revisited' in Kate Kennedy (ed.), Literary Britten: Words and Music in Benjamin Britten's Vocal Works (Woodbridge: Boydell Press, 2018), 206-22.
'The Socialist Composer in the "capitalist concert-hall:" Hanns Eisler and Alan Bush in 1930s England', in Oliver Dahin and Erik Levi (eds.), Eisler and England, Eisler-Studien 5 (Wiesbaden: Breitkopf & Härtel, 2014), 33-50.
'Black, White and Red: Communism and Anti-colonialism in Alan Bush's The Sugar Reapers', in Robert Adlington (ed.), Red Strains: Music and Communism Outside the Communist Bloc, Proceedings of the British Academy 185 (Oxford: British Academy/Oxford University Press, 2013), 193-212.
'Tippett and Politics', in Kenneth Gloag and Nicholas Jones (eds), The Cambridge Companion to Tippett (Cambridge: Cambridge University Press, 2013), 68-85.
'"A world of Marxist orthodoxy"? Alan Bush's Wat Tyler in Great Britain and the German Democratic Republic', in Pauline Fairclough (ed.), Twentieth-Century Music and Politics: Essays in memory of Neil Edmunds (Aldershot: Ashgate, 2013), 7-21.
'Review: The Correspondence of Alan Bush and John Ireland, 1927-1961, compiled and edited by Rachel O'Higgins', Twentieth-Century Music 6/2 (2011), 255-260.
'Modernism, Politics and Individuality in 1930s Britain: the Case of Alan Bush', Music & Letters 90/3 (August 2009), 432-452.