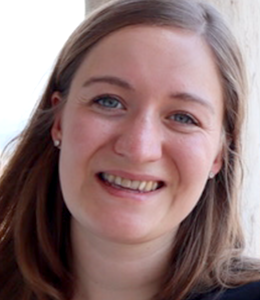 Dr Hannah Boston
Subject: History
Department: History
Academic position: Lecturer in Medieval History
Hannah Boston received her BA in History from St. Hugh's College, Oxford (2011). Her M.St. (2012) and D.Phil. (2018) in Medieval History from Trinity College, Oxford, were supported, respectively, by the Cecil Lubbock Scholarship and the Chadwyck-Healey Charitable Trust. She has previously taught Medieval History at St. Anne's and Queen's, Oxford, and has a Short-term Fellowship at the Huntingdon Library, Los Angeles (currently on hold due to Covid-19). Recently, she has worked as a field archaeologist with Museum of London Archaeology (MOLA). She is winner of the 2020 Marjorie Chibnall Prize.
Research
I work on lordship in western Europe in the Central Middle Ages, with a special interest in multiple allegiance and its impact on political thought and behaviour 1000-1300. This approach highlights the shifting and flexible nature of seigneurial relationships, and their coexistence with other sources of power and identity. My forthcoming book will focus on a case study of 'knightly' society in the Midlands c.1066-1216 and will address how these individuals navigated through a nexus of overlapping claims of lordship, kinship, and locality.
I am also interested in society and politics of the British Isles between the fourth and late thirteenth centuries; charters and land tenure; legal culture; and landscape history and archaeology. I am a committee member for the Earlier Middle Ages seminar at the Institute of Historical Research.
Publications
Beyond the Honour: Lordship and Locality during the Long Twelfth Century (1066-c.1216) (Boydell and Brewer, Woodbridge, in progress)
Derbyshire Lands of St. Werburgh's Abbey (Derbyshire Record Society, in progress)
Selected journal articles
'Changing ideas of lordship in England, c.1065-c.1115', Marjorie Chibnall Essay Prize winner 2020, Anglo-Norman Studies 43 (2021)
'Multiple lordship in twelfth-century England: a quantitative study', Journal of Medieval History 47 (2021)
'Multiple allegiance and its impact: England and Normandy, 1066-c.1204', Haskins Society Journal 32 (2021, forthcoming)
'A collection of Chester comital charters relating to twelfth- and thirteenth-century Leicestershire and Derbyshire', Midland History (October 2020)