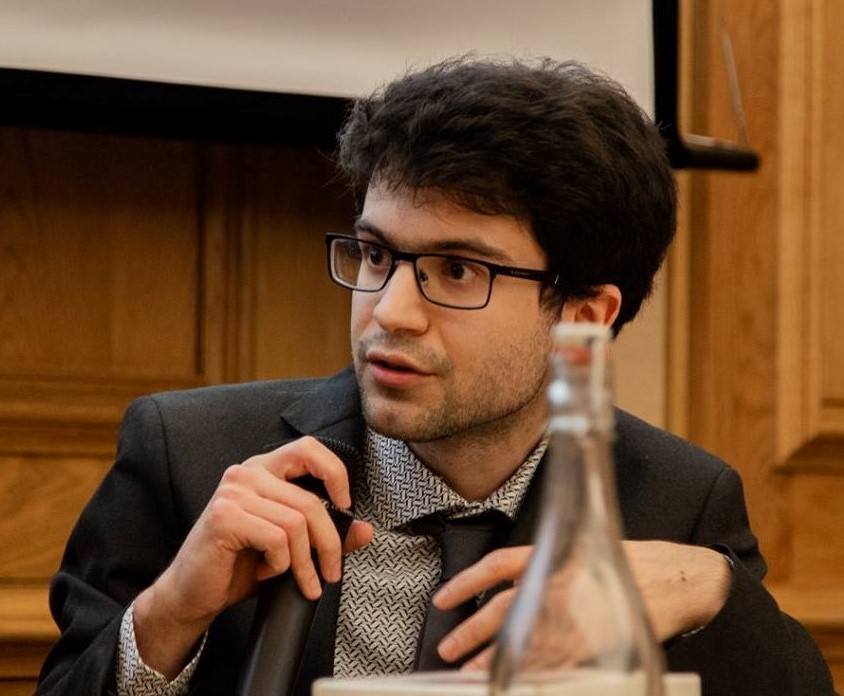 Dr Edward K Spencer
Subject: Music
Department: Music
Academic position: Lecturer I in Music
Background
After undergraduate studies on the joint course at the University of Manchester and Royal Northern College of Music, Ed completed a DPhil thesis at the University of Oxford in Hilary 2020. Alongside his lectureship at Magdalen, Ed has been a Research Fellow at the University of Birmingham, where he collaborated with Christopher Haworth on the AHRC project 'Music and the Internet: Towards a Digital Sociology of Music'. He is currently a postdoctoral Research Associate at the University of Manchester, where he is working on the AHRC project 'Everything is Connected: Conspiracy Theories in the Age of the Internet' led by Peter Knight. He is co-founder of the Music and the Internet Research Network (@MusIntRes) having co-organised the 2021 conference 'Information Overload? Music Studies in the Age of the Internet'. As a freelance horn player, Ed has worked with Manchester Camerata, Manchester Concert Orchestra, and Northern Chamber Orchestra.
Research Interests
Ed's research on music and the internet spans three main areas of interest: Electronic Dance Music (EDM) and its entanglements with the social web; the (sub)cultural politics of hyperpop music online; popular music's involvement in conspiracy theories and far-right terrorist attacks. His doctoral project examined online-offline trolling practices at EDM festivals, the Harlem Shake meme of 2013, and the weaponization of the dubstep drop during the 2015-2016 US Presidential Race. Ed's published work has analysed YouTube comments on EDM uploads, the ASMR YouTube phenomenon, and the consumption of 'filthy' dubstep drops in the age of social media. At the University of Birmingham, he investigated archives of EDM mailing lists from the 1990s (on hyperreal.org) and examined the relationship between hyperpop music and Gen-Z. At the University of Manchester, he is currently researching Beyoncé-related online conspiracy theories as well as the musical memes played by the Christchurch terrorist in March 2019.
Publications
(in prep.). The Digital Sociology of Music: Music Studies After the Internet [co-editor with C. Haworth & D. Sofer].
(forth.). On Electronic Dance Music's Prelapsarian Fallacy and the Divisiveness of the Bass Drop. In H. Rietveld & T. Young (Eds.), The Cambridge Companion to Electronic Dance Music. Cambridge: Cambridge University Press.
(in press). From Contagion to Imitation: Bass Drop Memes, Trolling Repertoires, and the Legacy of Gabriel Tarde. In H. Rogers, J. Freitas, & J. Porfírio, (Eds.), C. Vernallis, & L. Perrott (Eds.), Remediated Sounds: Repeatable Culture, YouTube and Music. London: Bloomsbury Academic.