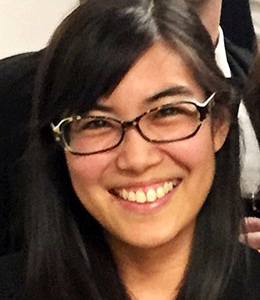 Dr Courtney Nimura
Subject: Classics, Ancient History and Archaeology
Department: Archaeology
Academic position: Lecturer II in Archaeology
Background
I am currently the Curator for Later European Prehistory at the Ashmolean Museum of Art and Archaeology, a Researcher at the Institute of Archaeology, and a Research Fellow at Wolfson College. I have a PhD in Archaeology from the University of Reading and an MA Distinction in Maritime Archaeology from the Institute of Archaeology, University College London. Prior to my settlement in the UK, I worked at the Museum of Fine Arts, Boston (USA) in Conservation and Collections Management. I completed my BFA (University of California, Santa Cruz) and MFA (Tufts University, SMFA) in fine art, art history and museum studies.
Teaching
I teach archaeological theory, world archaeology, themes in urbanisation and the state, and landscape archaeology for Magdalen College and European prehistory (Bronze Age to the coming of Rome) at the School of Archaeology.
Research interests
My research focuses on later prehistoric rock art and portable art in Europe; Bronze Age and Iron Age archaeology in Northern, Central, and Western Europe; coastal and intertidal archaeology; effects of environmental change on art production; and the intersections of archaeological and anthropological theory in prehistoric art studies.
Selected publications
Nimura, C., Skoglund, P. & Bradley, R. 2019. Navigating inland: Bronze Age watercraft and the lakes of southern Sweden. European Journal of Archaeology 23(2), 186–206. doi: 10.1017/eaa.2019.55
Bradley, R. & Nimura, C. 2013. The earth, the sky and the water's edge: Changing beliefs in the earlier prehistory of Northern Europe. World Archaeology 45(1), 12–26. doi: 10.1080/00438243.2012.759515
Nimura, C. 2012. Rock art and coastal change in Bronze Age Scandinavia. In I.-M. Back Danielson, F. Fahlander & Y. Sjöstrand (eds), Encountering Imagery: Materialities, perceptions, relations, 117–32. Stockholm Studies in Archaeology 57. Stockholm: Department of Archaeology and Classical Studies, Stockholm University
Nimura, C., Chittock, H., Hommel, P. & Gosden, C. (eds). 2020. Art in the Eurasian Iron Age: Context, connections and scale. Oxford: Oxbow. ISBN: 9781789253948
Dawson, T., Nimura, C., Lopez Romero, E. & Daire. M.-Y. (eds). 2017. Public Archaeology and Climate Change. Oxford: Oxbow. ISBN: 9781785707049