Lorenzo Catini is the first recipient of the new Oxford Sir David and Lady Clary Graduate Scholarship in Chemistry. We spoke to him about his background, research and what the scholarship means to him.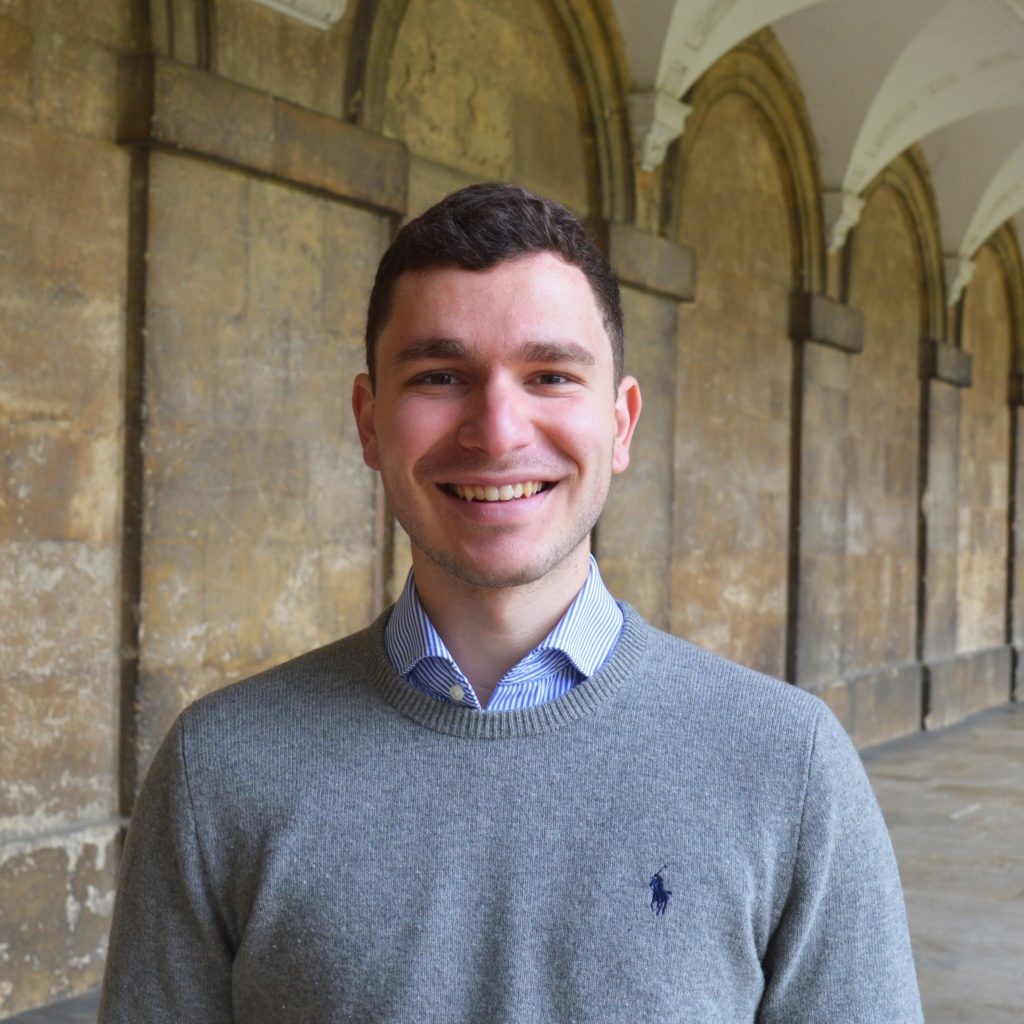 Tell us a little bit about yourself
My name is Lorenzo Catini. I am Italian and was brought up in Rome. When I finished school, I moved to the UK to undertake an MChem at the University of Liverpool, after which I came to Oxford to start my DPhil at Magdalen.
Have you always been interested in Chemistry? 
Yes. I enjoyed chemistry at school and became particularly interested in renewable energy. A DPhil in sustainable energy and physical chemistry was a natural conclusion to this study.
Did you always want to undertake graduate research?
I decided to do a DPhil at the beginning of my Master's project. My undergrad included a year in industry, so I undertook a placement year with Unilever in my third year. It was in a very industry-based setting, so it was very different from what I am doing right now, but I enjoyed it a lot. I then returned to Uni and having completed my research project, decided I wanted to do further research.
What was your first impression of Magdalen?
I moved to Magdalen from Liverpool in June, and was incredibly impressed. I had never seen anything like Magdalen, even coming from a historic city like Rome – this was breathtaking, and I was extremely excited to join.
How did you feel when you received the Oxford Sir David and Lady Clary Scholarship in Chemistry?
It was a big surprise. You are never 100% sure whether you will receive a scholarship because it is a separate process, so I was very happy and excited when I received the letter.
It meant that the Chemists in Oxford and the Fellows in Magdalen believed in me and my abilities as a scientist. After putting so much effort into my undergrad, knowing that they thought I could perform high-quality research was very rewarding.
It also gave me the confidence to keep going; research can be tough with challenging moments, but if you know someone believes in you, it is another motivation to go on and not give up.
What is your research focused on?
My research is on organic solar cells. Solar cells are devices that can absorb light and convert it into electricity. Unlike the commercial silicon solar cells, the ones I'm working on are made of organic molecules, which are very promising because their properties are easily tuneable, flexible and recyclable. They can play a significant role in solving the energy and global warming crises.
What is the impact of your research?
By better understanding the physical processes behind solar energy conversion, we can improve the efficiency of the solar cell. Energy is a big issue now, and solar energy is one of the most promising technologies in this area.
What are your plans for the future?
A spin-out company in renewable energy and solar cells would be the dream because it combines academia and industry.
What would you say to the alumni who supported this scholarship?
Without the scholarship, my time at Magdalen would not be possible. It covers my University fees and provides a stipend, which allows me to focus 100% on my research, and I don't need to worry about the financial side of things.
I am grateful to the alumni who made this scholarship happen. I am doing my very best to achieve everything I set myself to achieve, while having an amazing experience, and contributing to my field. Thank you.